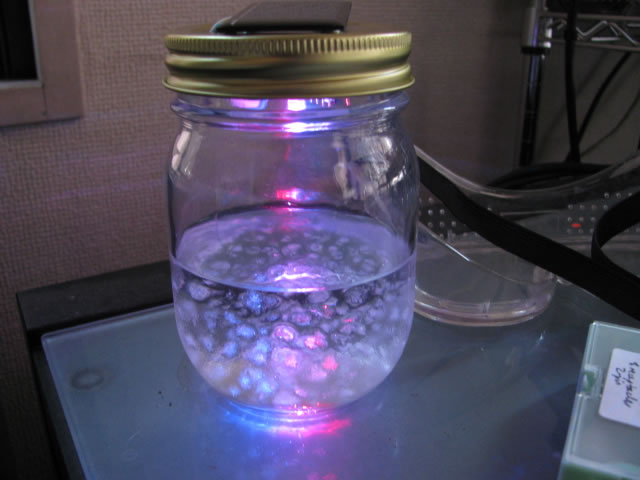 The folks at TokyoHackerSpace, have taken a break from building geiger counters, and built this rather cute table lamp. According to the write up, this solar powered automatic light was originally intended for tables at a local restaurant.
TokyoHakerSpace's Kimono Lamp looks a lot like a DIY version of the €35 Marmaled / Jelly Lamp from Semiki, but more technically advanced. (The Marmaled uses a tilt switch and two AAA batteries.) Really, when it comes down to it, the Marmaled's jar and black label is what sets it apart. Of course, you can always buy jars wholesale
Video of the Kimono Lamp in action after the jump.